haz-ed-admin
12 July 2021
1. Personal Protection Equipment (PPE)
The law in Western Australia requires all people working at heights to have the appropriate personal protective equipment. This doesn't just mean having a harness or lanyard, it is about having the right equipment for the right height. When you successfully get your Working at Heights Certification you are taught how to select appropriate PPE, how to use it, maintain it and store it. This is then applied to every working at heights scenario.
Regular maintenance is a highly important aspect of working at heights. This includes repairing and replacing the equipment so it is in a good working condition. This maintenance has to be conducted by someone who is competent to judge the equipment's condition.
PPE includes, but not limited to:
Boots
Ear plugs
High visibility clothing
Safety harnesses
Fall arrest devices
Fall prevention devices include, but are not limited to:
Scaffolding
Elevating work platforms
Safety mesh
Guard rails
2. Assess Risks
Prior to any work commencing at heights, it is essential to conduct a risk assessment of the area. This includes identifying the risk by asking questions like:
"What are the surfaces like?"
"Is the area crowded or cluttered?"
"How severe are the injuries likely to be?" etc.
This document is to also remain at the site for the duration of the activity. This is done to ensure that everyone involved is a) aware of the risks and b) covered if any injury were to occur.
In the workplace, it is important that everyone is aware of the associated risks and complies with the safety regulations stipulated.
3. Acceptable Anchor Points
West Australian regulations stipulate that an anchor point must be installed and regularly inspected by a competent person. This person should also be inspecting the harness and lanyards regularly.
4. Understand the importance of training
It is vital for employees or employers working at heights to be fully trained. People working at heights are required to hold their Working at Heights certificate. During training employees and employers are taught safe work practices to prevent falls, reporting incidents, selecting the appropriate PPE, emergency response procedure and maintaining PPE in the workplace.
Haz-Ed's training for Working at Heights in Perth covers the inspection of fall injury prevention systems, the inspection of anchorages, requirements for edge protection and the requirements for working on brittle or fragile roofing.
At the end of the working at heights training, participants will gain experience in a wide variety of safety equipment, tailored to suit the individual requirements of your workplace.
5. Buddy Up
Find a buddy! Because, working at heights means you are required to work with more than one person by law (unless appropriate systems have been established). Also ensure that you are under appropriate supervision at all times.
Working at heights increases not only the likelihood of injury, but the severity of injury. In the event of an accident causing injury having more than one person around ensures that anyone hurt doesn't wait any longer than necessary for medical treatment.
We firmly believe in preventing accidents happening in the workplace. No matter the business you run – an appropriate safety system can always be implemented. Haz-Ed can set up a strategy for your workplace that works efficiently and effectively across the board.
Related Information
Haz-Ed's Workplace Health and Safety Consultancy
Haz-Ed's Working at Heights safety training
Recent posts
haz-ed-admin
16 October 2023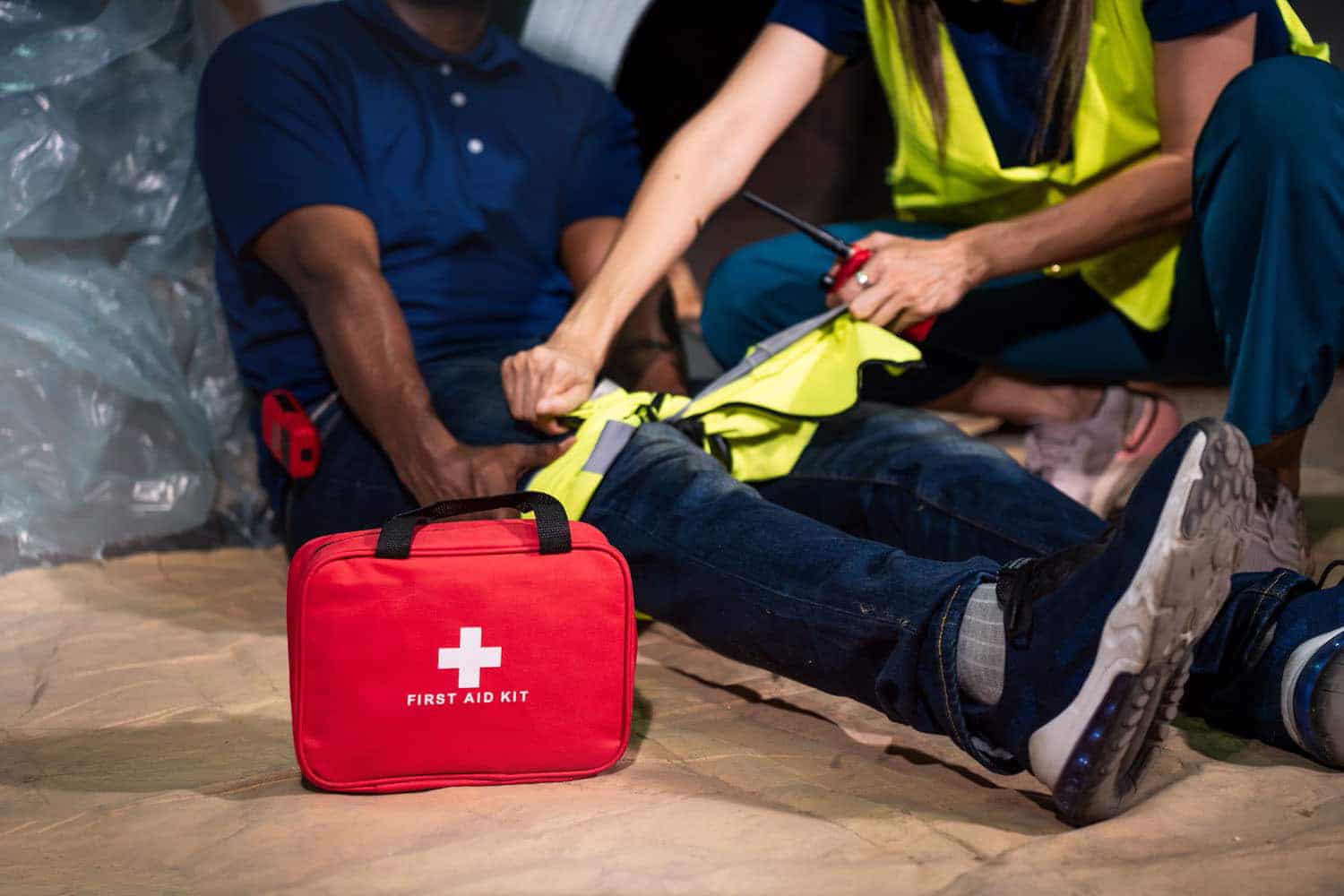 haz-ed-admin
20 August 2023
haz-ed-admin
11 August 2023