haz-ed-admin
10 June 2020
At Haz-ed we firmly believe the best way to avoid accidents in the workplace is to prevent them from happening in the first place. No matter what type of business you run, there is an appropriate safety system for your workplace. We can help you navigate the options and apply the appropriate fitting safety system that works efficiently in your workplace.
Temporary work platforms
This fall prevention system is a working platform that's not installed permanently and prevents workers from falling. The following are types of temporary work platforms:
Scaffolding
This is an effective way to prevent falls. It's important to know that some types of scaffolding must comply with the following WHS regulations (225)
A person with management or control of a scaffold must not allow the use of a scaffold from which a person or object could fall more than four meters unless a competent person provides written confirmation that the scaffold has been completed. The person must also ensure that:
the scaffold and its supporting structure is inspected by a competent person before use, after any incident that could affect its stability (such as a severe storm), after any repairs, and at least every 30 days
unauthorised access is prevented on scaffolding that is incomplete and left unattended (for example, by attaching danger tags and warning signs at appropriate locations).
Light duty suspended scaffolding incorporates a suspended platform that is capable of being raised or lowered when in use.
Elevating work platforms
Are a good option if you require a flexible safety option that can be used on both hard and rough terrain surfaces. It includes include scissor lifts, cherry pickers, boom lifts and travel towers.
Mast climbing work platforms
This involves hoists and a working platform that can both raise workers or materials to temporary working position. They can be set up as a single or multi configuration.
Workboxes
This safety device works in conjunction with a crane, hoist, forklift truck or other mechanical device. It's designed to create space where employees can work from an elevated area.
Building maintenance units
A building maintenance unit is a suspended working platform that is fixed permanently to a building or structure. This is a great option for building maintenance or window cleaning.
Platforms supported by trestle ladders
This system is suitable for light tasks, such as painting and rendering. If used at heights greater than two metres, it's recommended that guard rails and toe boards are incorporated to prevent people and material falling off the platform. The minimum width of the working platform should not be less than 450 milimeters.
Perimeter guard rails
This safety solution can be added to the edges of roofs, mezzanine floors, stairways, ramps and landings. It's advised they incorporate a top rail of 900 to 1100 millimeters above the working surface and a mid-rail and a toe board.
At Haz-ed we recommend before using a guard rail system you should check it will be adequate for your potential loads.
Safety Mesh
A securely fixed mesh offers great protection for roof installers and employees doing long term maintenance and repair work. At Haz-ed we recommend using the safety mesh with appropriate edge protection, guard rails or fall arrest systems.
Work positioning systems
A work positioning system enables a person to work supported in a harness in tension.
At Haz-ed we recommend the following safety systems are undertaken when using this equipment. Employees should have a high level of competency and be trained accordingly when using this equipment.
Industrial rope access systems
This system is ideal when gaining access to a workface vertically suspended by ropes. At Haz-ed we recommend the following:
operators are competent in their technique
operators work in a team
the systems are only installed in a location where prompt assistance or rescues can be actioned
equipment is to be checked regularly
make sure all fixed anchorage points are checked before attaching rope access lines
a backup system is put in place to protect the operator
two independently anchored ropes are used for each person
any person within three meters of an unguarded edge is adequately secured
full body harness is to be worn by all operators
If appropriate personal protective equipment is used, such as helmets, gloves, hearing protection, goggles and masks
barricades and signposts to be placed on all access areas below the working area and anchorage locations to exclude and alert the public and tradespeople.
Further guidance on industrial rope access systems is available in AS/NZS 4488 Industrial rope access systems series
Restraint technique
This controls a person's movement by physically preventing the person reaching a position at which there is a risk of a fall. A harness is connected by a lanyard to an anchorage or horizontal life line.
This technique is enables the user to maintain secure footing without having to tension the restraint line and without the aid of any other hand hold or lateral support.
Catch platform
This is a temporary platform located below a work area and can catch a worker in the event of a fall. The platform should be designed to withstand the maximum potential impact load. At Haz-ed we recommend the following:
incorporate a fully planked-out deck, one that extends at least two meters beyond all unprotected edges of the work area.
Position the deck as close as possible to the underside of the work area.
Always be used with an adequate form of edge protection.
They should not be used to enter or exit a work area or as a working platform. If safety nets are used, you should ensure that:
Industrial safety nets
Safety nets allow workers maximum freedom of movement and protection. At Haz-ed we recommend the following when using safety nets in your workplace:
Make sure nets are securely anchored before any work starts
They are constructed of material strong enough to catch a falling person or thing
Nets are hung as close to the underside of the working area and no more than two meters below the working area
perimeter safety nets are used where there is no edge protection
safety net has sufficient tension and clearance to prevent a falling person contacting any surface below the net
material is not allowed to accumulate in suspended safety nets
no welding or oxy cutting is performed above safety nets
regularly inspect the of nets, specially after installation, relocation or repair
store nets correctly in dry, shaded areas with good air circulation.
Individual fall-arrest systems
Individual fall-arrest systems rely on workers using or wearing them correctly. At Haz-ed we recommend this system only be used where it is not reasonably practicable to use higher level control measures. It's a must for all workers to be trained before they use this system. Relevant Australian/New Zealand Standards for personal fall-arrest equipment require that they be permanently marked or labelled to indicate their purpose, correct use, limitations and other relevant information aimed at reducing misuse of the equipment.
Individual fall-arrest systems are made up of many components and may include a combination of the following:
Anchorages, lifelines, inertia reel, lanyard of fixed length, retractable lifelines, rope grabs, wire grabs, rail system, shock absorbers, both personal and industrial, harness, snap hooks (double or triple action to prevent rollout), karabiners (double or triple action to prevent rollout) and rescue equipment.
For information on working at heights training courses see our work safely at heights training course
Or call us on (08) 9248 8099
Recent posts
haz-ed-admin
16 October 2023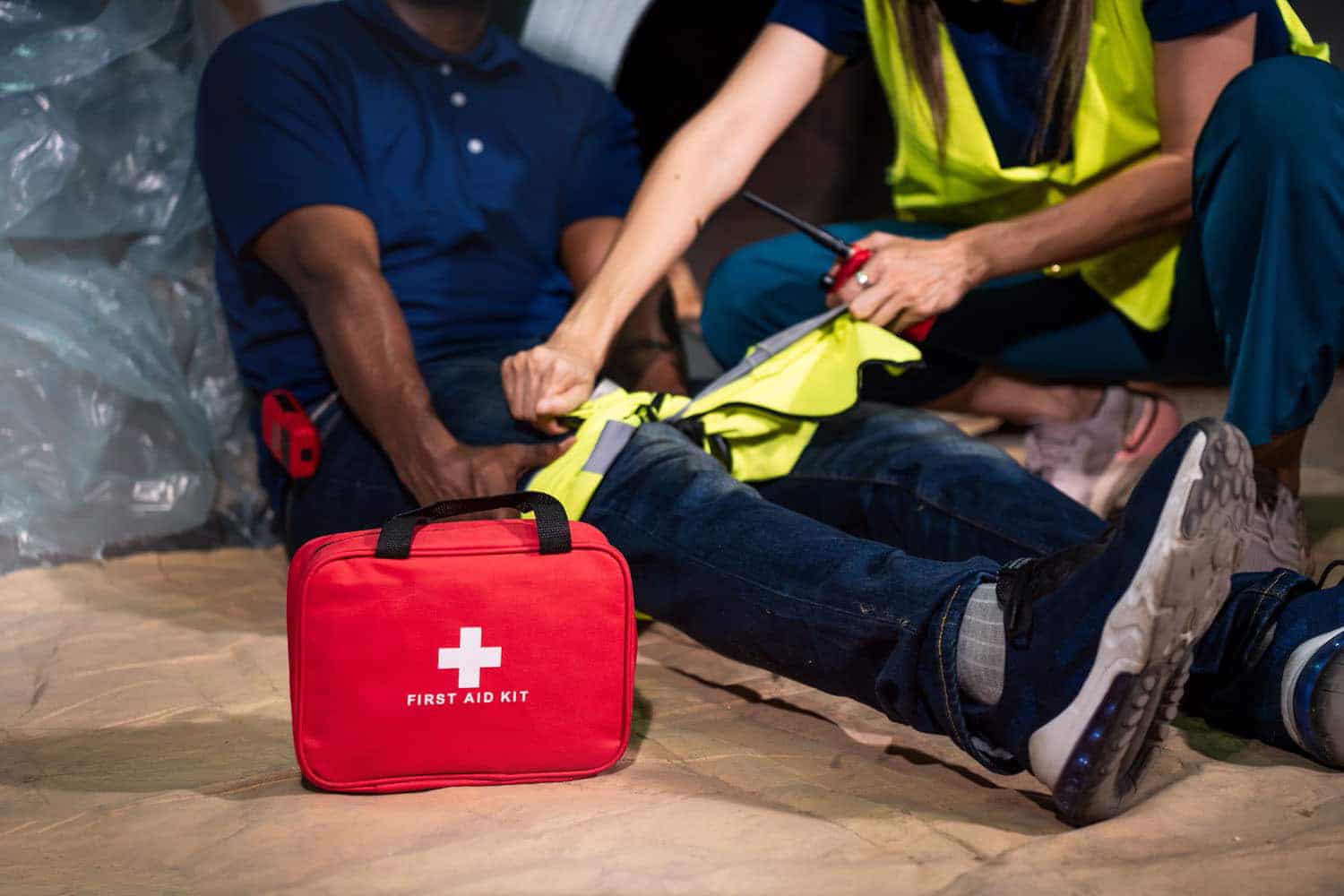 haz-ed-admin
20 August 2023
haz-ed-admin
11 August 2023