The importance of OH&S consultancy in today's work environment
In today's fast-paced and increasingly complex work environment, Occupational Health and Safety (OH&S) consultancy has never been more critical. The role of an OH&S consultant extends beyond mere compliance with regulations. It involves creating a culture of safety, reducing workplace risks, and enhancing employee well-being. At Haz-Ed, we offer specialised OH&S consultancy services that go beyond ticking boxes. We aim to be your strategic partner in building a safer, healthier, and more productive workplace.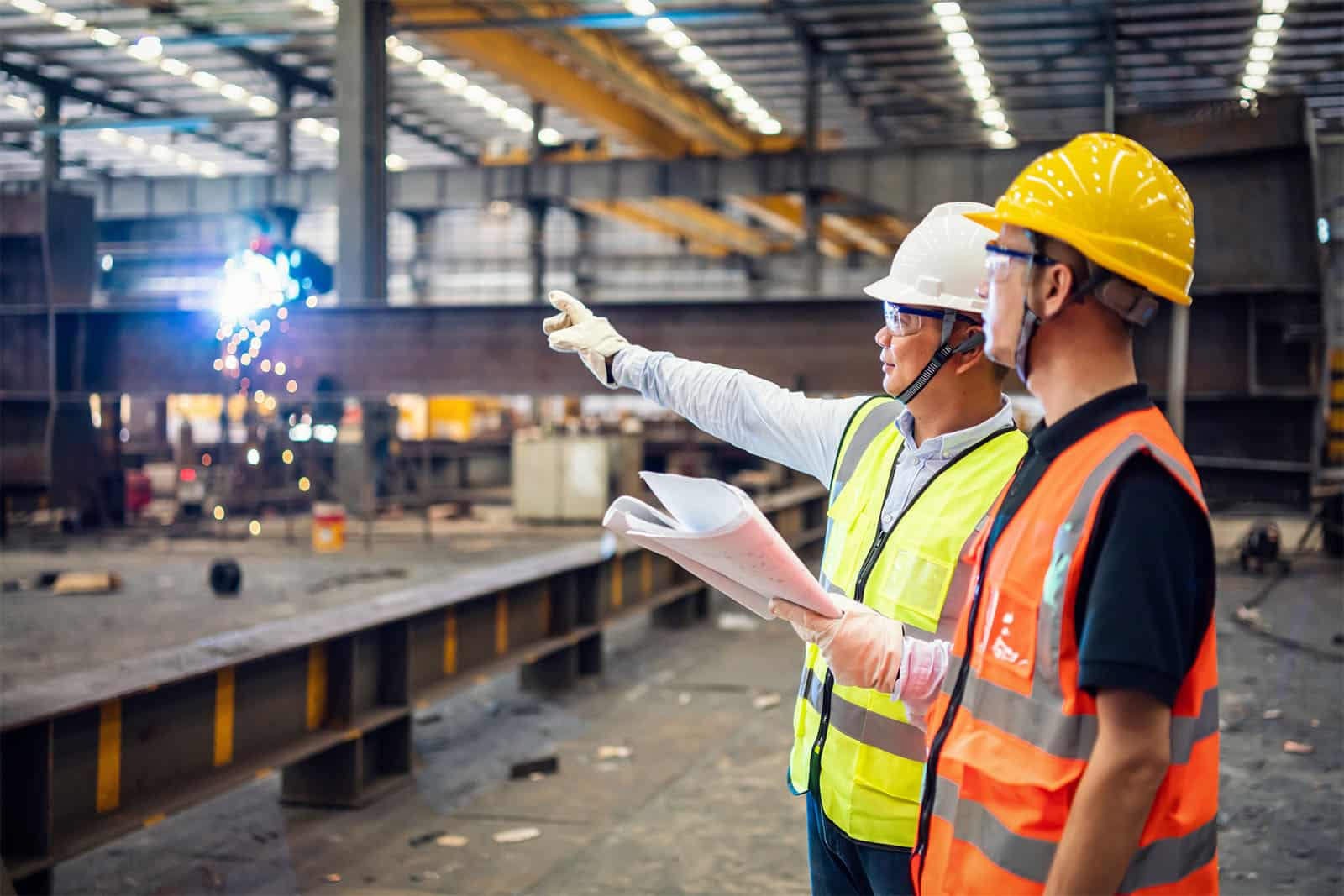 We're your partner for workplace safety and growth
Haz-Ed's Perth safety consultants offer tailored safety solutions, staying up-to-date with regulations and providing cost-effective strategies to ensure workplace safety and business growth.
Before any training programs or equipment purchases, Haz-Ed conducts a comprehensive audit of your workplace. This audit assesses your personnel, unique environment, and specific needs. Our extensive experience in auditing a wide range of industries ensures an accurate and unbiased assessment. Based on our audit, we develop a strategy tailored to your business needs.
Choosing the right training course is crucial for workplace safety. At Haz-Ed, we take the time to analyse your work environment and determine which training courses are compulsory and advised. This assessment allows us to understand your unique needs better.
Haz-Ed also assesses workplace equipment to ensure it is in safe working condition. We not only identify and advise on compliant safety equipment but also offer equipment servicing to keep your safety tools up-to-date and in optimal condition.
At Haz-Ed, we believe that every workplace in Perth deserves the utmost standard in safety. That's why our team of dedicated safety consultants in Perth is committed to providing comprehensive safety consultancy services tailored to the unique needs of each client.
Safety in the workplace is not a one-size-fits-all solution. It requires a holistic approach that considers various factors such as the nature of the work, the working environment, and the well-being of employees. At Haz-Ed, we adopt a multi-faceted strategy to OH&S consultancy. We evaluate not just the physical aspects of your workplace but also the organisational culture and employee behaviours that contribute to safety and well-being. Our aim is to create a comprehensive safety ecosystem that empowers your business to thrive while ensuring the highest standards of safety and compliance.
Local Expertise
Our consultants aren't just well-versed in safety protocols – they're also familiar with Perth's industries, regulations, and challenges. This local knowledge ensures we can provide tailored solutions that resonate with your business's specific needs.
Comprehensive Consultancy
From risk assessment and hazard identification to safety training and emergency response planning, our safety consultants cover every aspect of workplace safety.
A Proactive Approach
We don't just address issues when they arise. Our safety consultants in Perth focus on proactive measures, ensuring potential hazards are identified and addressed before they become problems.
Risk Assessment
Our team conducts thorough risk assessments, ensuring every potential hazard is identified and addressed. We provide actionable insights and recommendations to mitigate these risks.
Safety Training
Equip your team with the knowledge and skills they need to maintain a safe working environment. Our training programs are designed for various industries and can be customised to fit your needs.
Emergency Response Planning
Every second counts in an emergency. Our consultants will help you draft and implement a robust emergency response plan, ensuring you're prepared for any scenario.
Ongoing Support
Safety doesn't stop after an assessment or training. Our consultants provide ongoing support, ensuring your workplace remains compliant and safe.
Safety Audits
Our safety audits provide a comprehensive review of your existing safety measures, identifying areas for improvement and ensuring compliance with Perth's regulations.
Safety Policy Development
We assist in developing and implementing safety policies that are aligned with your business objectives and compliant with local laws.
Personalised Approach
No two businesses are the same. Our safety consultants in Perth take the time to understand the nuances of your operations, ensuring that our recommendations are not just compliant but also practical for your specific needs.
Up-to-date with Regulations
Perth's regulatory landscape is ever-evolving. Our team stays updated with the latest rules and guidelines, ensuring your business remains compliant and ahead of the curve.
Cost-Effective Solutions
Safety is paramount, but we also understand the need for cost-effective solutions. Our consultants work diligently to provide safety strategies that are both effective and budget-friendly.
Years of Expertise
With years of experience serving various industries in Perth, our safety consultants bring a wealth of knowledge to the table. We've seen it all, and we're here to ensure that your business benefits from our vast expertise.
Commitment to Perth and its Businesses
At Haz-Ed, our roots are deeply embedded in Perth. Our commitment is not just to ensure workplace safety but also to contribute to the city's growth by helping businesses operate without setbacks due to safety issues. Every company that thrives with our guidance is a testament to our dedication and expertise.
Contact Us
Safety is an ongoing journey, and we're here to guide you every step of the way. Reach out to our team of expert safety consultants in Perth today and take the first step towards a safer, more secure workplace.